Sullair Screw Air Compressor
Sullair Screw Air Compressor
Energy saving effect is obvious

The screw air compressor discharge pressure is 3bar-5bar. Compared with the 7-8bar compressor, the energy saving electricity cost is about 30%, so your operating cost will be greatly reduced, and the goal of low carbon emission reduction is achieved.

Superior performance

Most of the components are supervised by the ship, and the oil drum and oil core are specially configured. Adopt super-cooled lubricating oil for the ship.

Convenient on-site installation

All components are located in the screw air compressor and can be used immediately without additional field installation.
product quality
High quality and efficient motor
The motor of the screw air compressor is commissioned by a professional motor factory according to the high-level requirements. In particular, the inverter motor and the high-altitude machine are partially treated. Each motor is rigorously tested before leaving the factory. The motor is equipped with heavy-duty SKF imported bearings. At both ends of the bearing shell, a grease filling port is added to facilitate maintenance, which fully reflects the humanization of the design. Thanks to the high degree of protection designed, dust and moisture can be prevented from entering the motor more effectively, extending the life of the motor.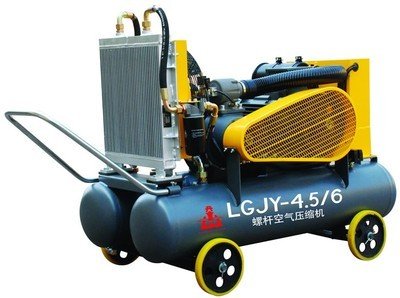 Unique and reasonable layout
It has won the rational layout of national patents and integrates machinery and electrical. The machine does not need a special foundation at the user site, and it is convenient to carry and install. The space inside the machine is divided into hot and cold chambers, and the scientific internal air circulation ensures that the components are fully cooled and the service life is extended. In order to reduce the noise of the machine, a fully enclosed detachable case with high-quality flame-retardant and sound-insulating sponge is provided, which allows you to have greater flexibility when considering the placement of the air compressor. Not only meets environmental requirements, but also facilitates the cleaning of the machine.
Reliable direct drive
The power of 7.5kw or more includes the flexible coupling and the center bracket to integrate the motor and the main unit to ensure the permanent alignment of the motor and the main unit during transportation, installation and operation, reducing the start-up and knowing the minimum. Energy consumption and minimal maintenance effort.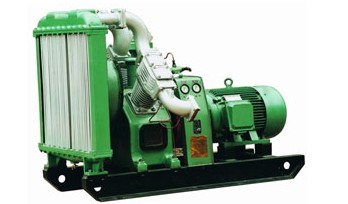 Energy efficient screw host
The host is recognized by the industry for its sophisticated and unique design and precision manufacturing. Its optimized profile design reflects high efficiency and durability, maximizes rotor drying line, reduces leakage triangle area, and further improves volumetric efficiency to ensure high displacement and low power consumption with large diameter and optimum rotor length to diameter ratio. Performance. In a unique axial arrangement, the rotor is supported by fixed radial bearings and flexible thrust bearings. The high-quality, large-view SKF multi-axle design greatly extends the service life and guarantees normal use even under extreme conditions. Lip-type shaft seal with open inner ring for pumping with high-precision size and high-quality materials to prevent leakage